We can help…..
We help people and their loved ones have a
meaningful end of life and funeral experience
We provide information, support, guidance, and advocacy that empowers families to make informed decisions for end of life and after death care.
Families dealing with the dying and death of a loved one may have no knowledge or experience and be unprepared and afraid.
At the end of life families can get swept up into the big wheel of the conventional death care and funeral systems.
We help ease the stress and anxiety and normalize the process.
We are committed to supporting families in achieving an end of life experience that is meaningful and in alignment with their values.
Going forward after the loss of a loved one families can feel good about the care they provided and the decisions they made
We do most of our work in the home setting and in compliment to,
Home Care Teams

Palliative Care Teams

Social Workers

Other Health Care Professionals
"What you provided us was supportive, sensitive and personable – and exactly what we needed at the time.  Your compliment to the Home Care and Palliative Teams was what should be offered to everyone in our situation."
– Shane
If you have an interest in Death & Dying matters please sign up for our mailing list and we will be sure to inform you of the next event.
Also visit www.doingdeathcaredifferently.com
Below are posters of some of our past events here in Edmonton…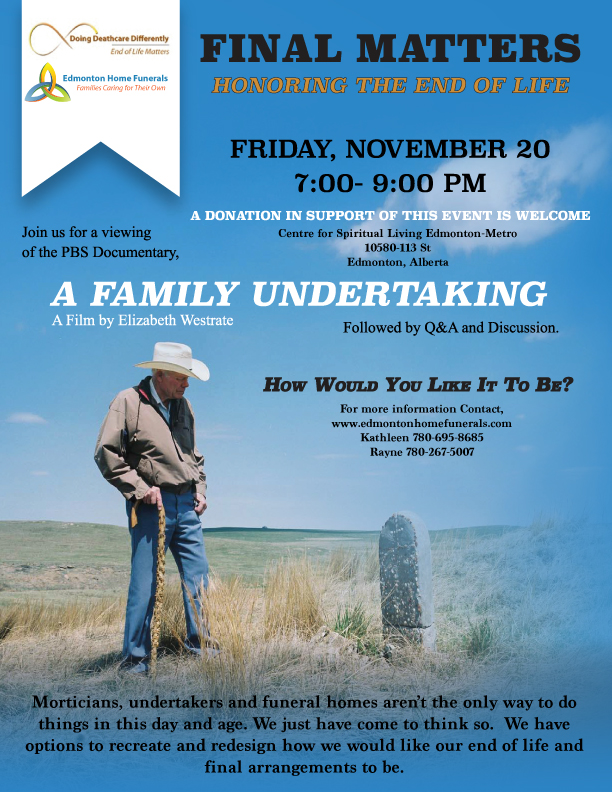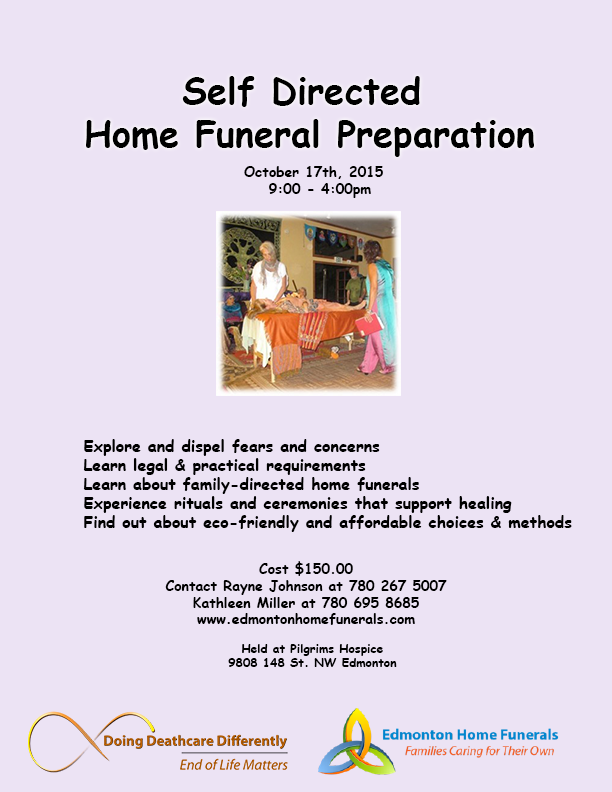 When it comes to death and dying, western societies have become death phobic. People have become detached from the realities of end of life; medical technologies have raised life expectancies while death has become a process that happens behind curtains in institutions. There was a time, not so long ago, that death was a natural part of living and the dying came home to live out their end days.
Kathleen Miller – Edmonton Home Funerals and myself, Rayne Johnson –Doing Deathcare Differently help to educate families on their options. We offer support for family and friends in the meaning and healing that can come from sitting with the body of a loved one before it is whisked away to the morgue and then Funeral Home. We also offer education and support to family and friends if they want to have a home death and/or vigil.
Home Funerals are growing…check this video out

http://m.huffpost.com/us/entry/2534934
After my father's death, our family held vigil with his body present at home. We had built his casket here is a picture of the home vigil for Dad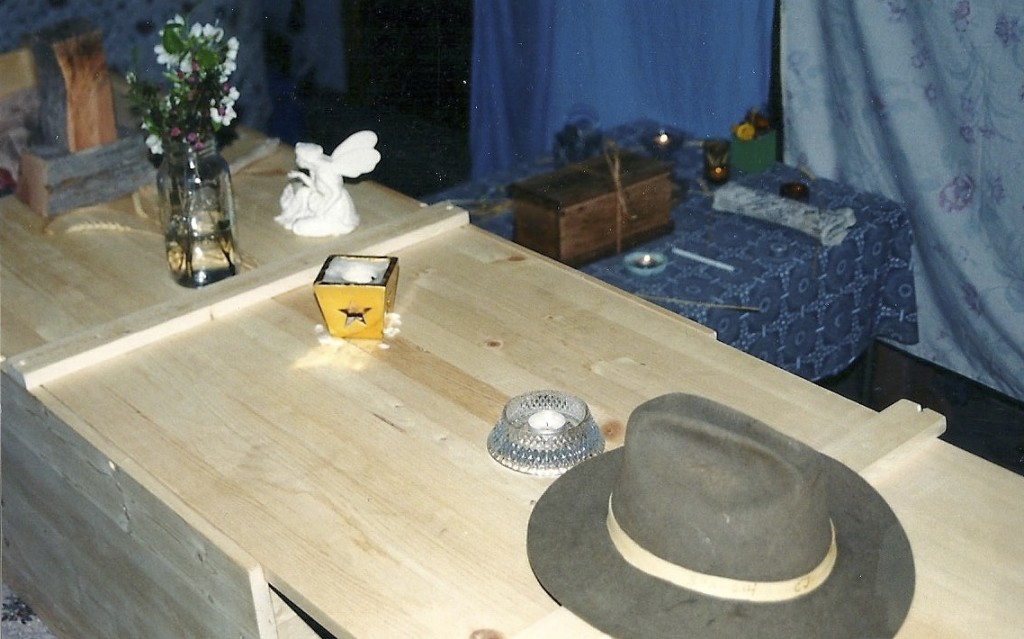 Information Session on Final Matters- Kathleen Miller of 'Edmonton Home Funerals and myself Rayne Johnson 'Doing Deathcare Differently' offer information sessions upon request. As our poster below explains…