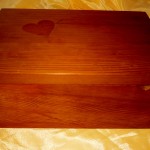 The Dharma Box Series:
Wednesday evenings 6:30pm – 9:30pm
October 23, 2013
November 20, 2013
December 11, 2013
At Edmonton Shambhala Centre – 10110-124st NW Edmonton, AB
$40.00 per workshop or $100.00 for all 3 in the series
These sessions aim to prepare you mentally for the inevitability of death, and to create a safe place to discuss and express your feelings and experiences around death. We will cover a brief overview of the Buddhist understanding of living and dying; contemplative practices; preparing for death; stages of dying; caring for the dying; sudden deaths; care after death – funeral rituals and practices; grief; and beyond the will – advanced care planning, personal directives/wills.
We will prepare our own Dharma Box filled with our wishes and aspirations for the care of our body in death, as well as in the process of dying.
This series is for health care practitioners, chaplains, caregivers, the lay person -for anyone, in other words, who would like to explore ways of being with dying that serves both the caregiver and the dying person practically and spiritually.
Presented by Rayne Johnson
THE DHARMA BOX SERIES - OCTOBER 23
Registration is closed for this event.
For more information or questions, please email:
lorainej@shaw.ca