Next workshop!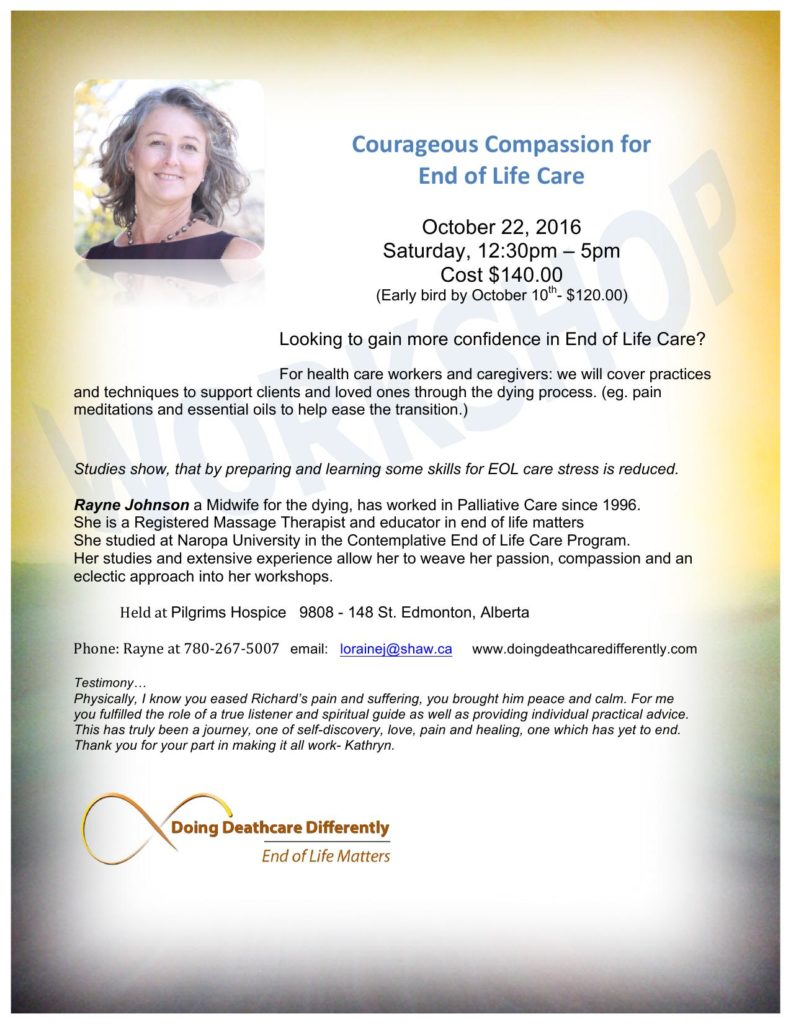 Please register at…http://www.eventbrite.com/e/courageous-compassion-for-end-of-life-care-tickets-27856566741?aff=utm_source%3Deb_email%26utm_medium%3Demail%26utm_campaign%3Dnew_event_email&utm_term=eventurl_text
Please sign up for my mail outs to find out the next workshops available. If you are interested in having a workshop designed specifically for your group, I would be happy to accommodate.
Learn simple profound practices and techniques to support work in end of life care. The difference between pain and suffering, pain meditations, contemplative practices and some hands on touch for transitioning.
This workshop will support overall well-being and strengthen your resilience as well as increase confidence in working with the dying process.
Learn to guide 'the dying' to the other shore…across the threshold.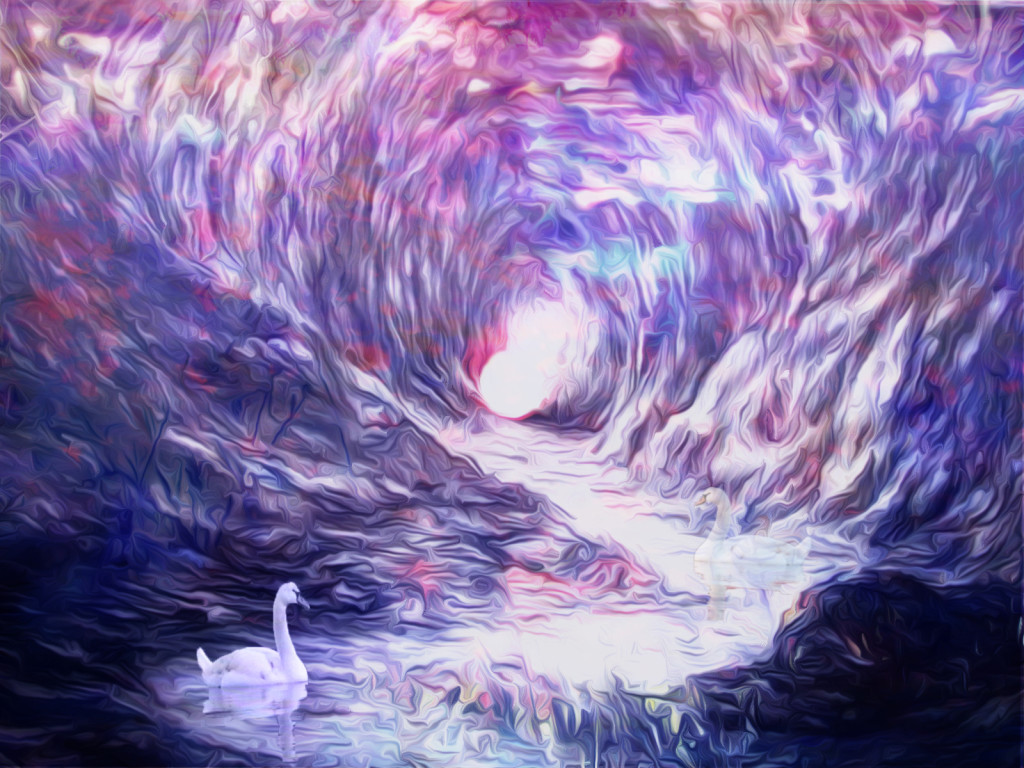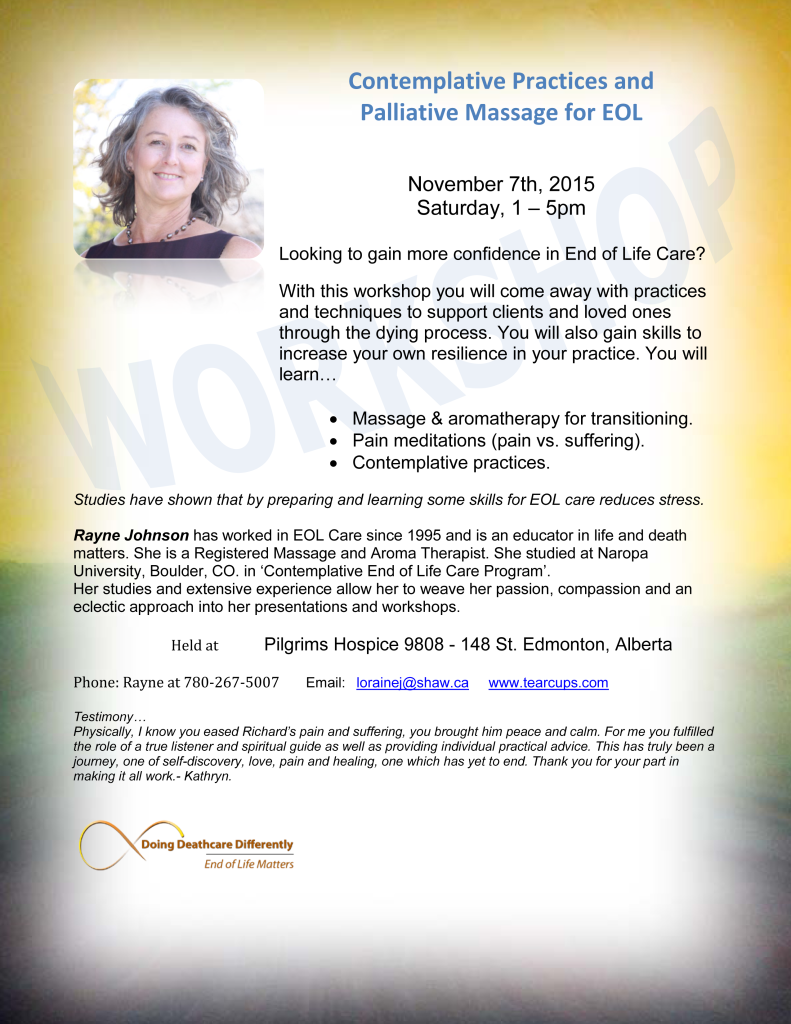 Contact Rayne at 780-642-8703 or lorainej@shaw.ca
Rayne Johnson combines her 30 years of massage practice, years of Palliative work and many years of studying death care with a certificate from Naropa University in 'Contemplative End of Life'.
Testimonials from her workshops
"Loved it. A course that all health care workers should take."
"I found your Dad's story very helpful"
Presented by Rayne Johnson
lorainej@shaw.ca
call   780-642-8703