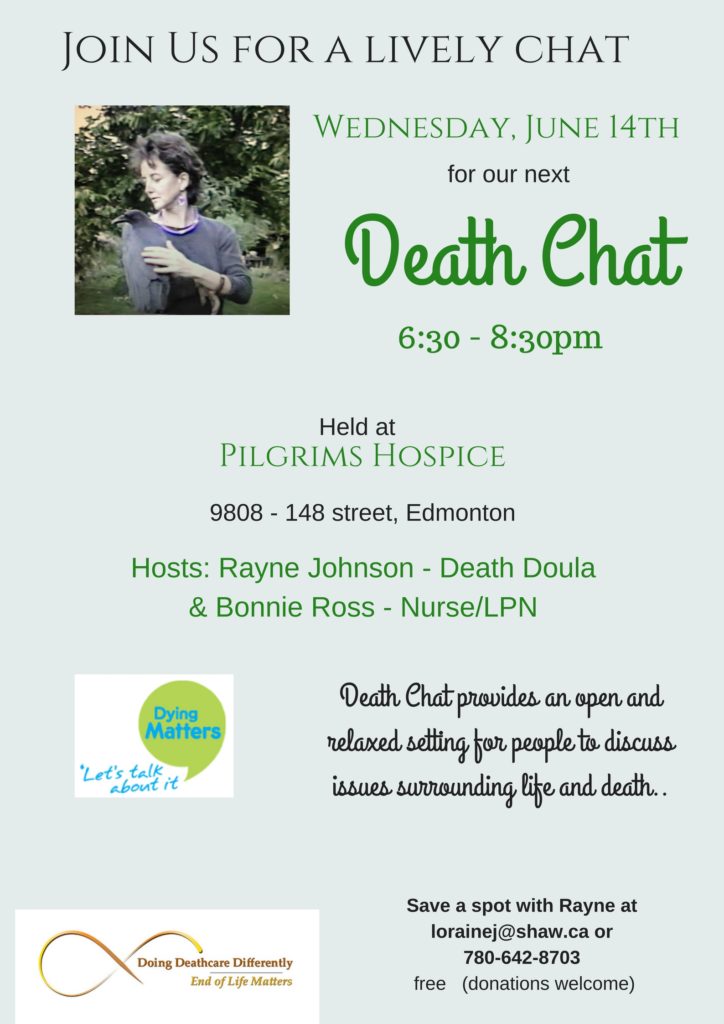 Death is one of the most precious experiences in life lets make it more a part of conversation!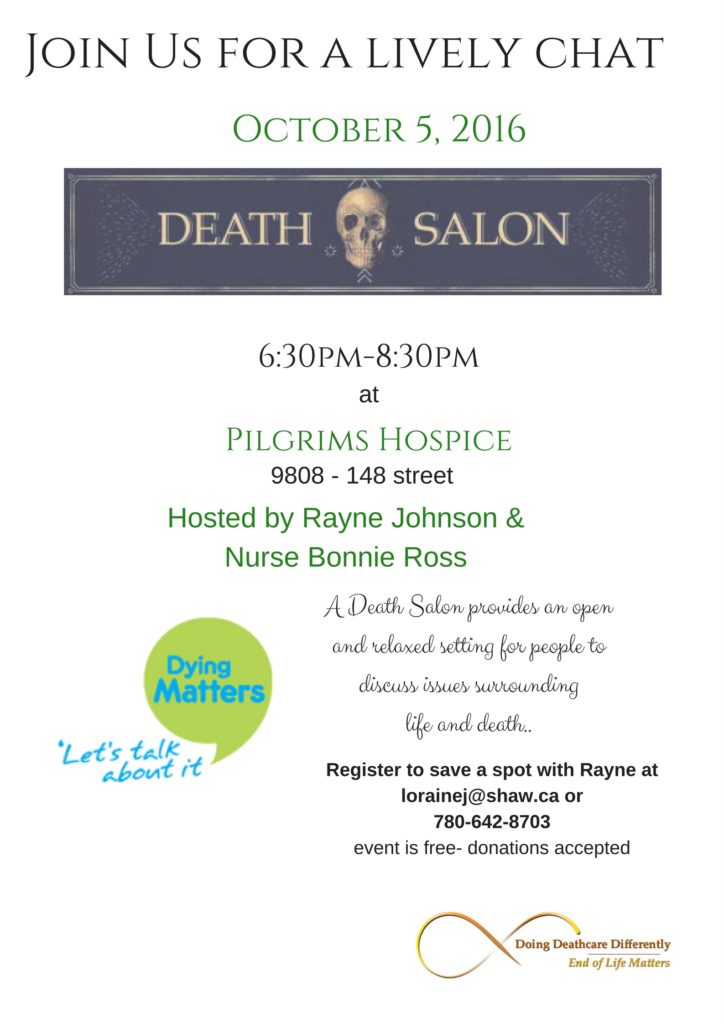 Workshops and events by 'Doing Deathcare Differently' are designed to help open up discussion, offer clarity and gain some knowledge around self care as well as caring for another at the end of life.
Helping you to educate what your options are in burial and body dispositions…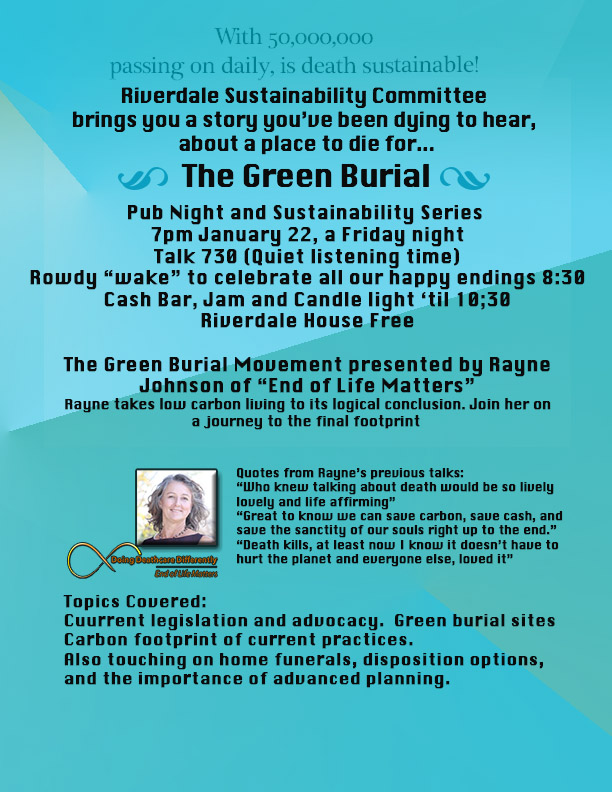 Final Matters presents film night Friday, November 20th see poster below…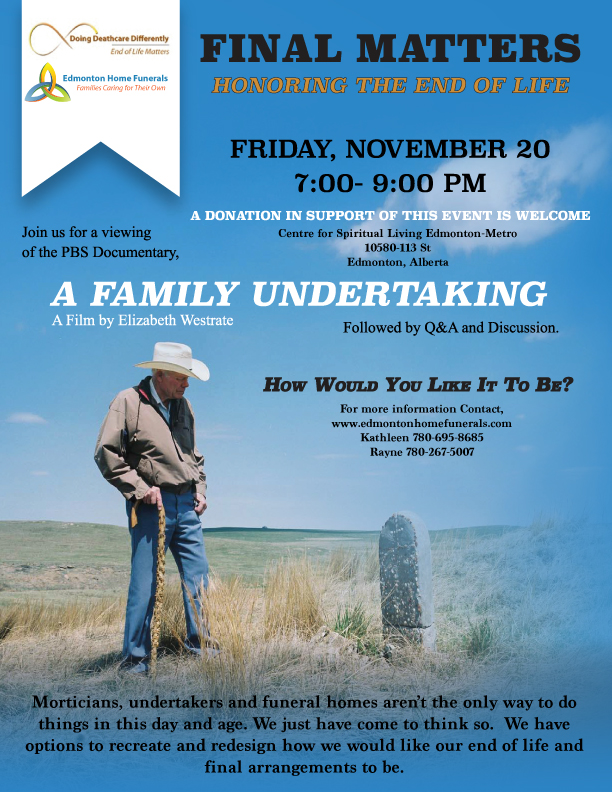 Contact Rayne to find out when the next workshop on 'Contemplative Practices for end of life care' will be. Or if you would like a workshop specifically designed for your group!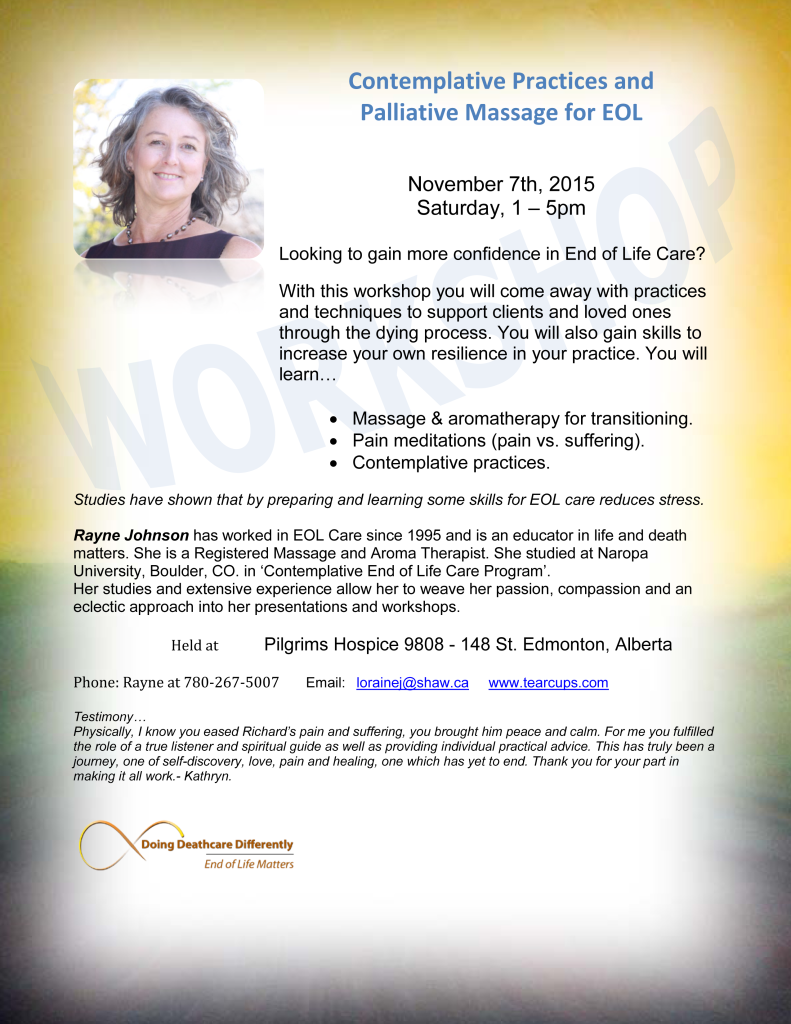 Register at:
https://www.eventbrite.ca/e/palliative-massage-contemplative-practices-for-end-of-life-care-tickets-18253225890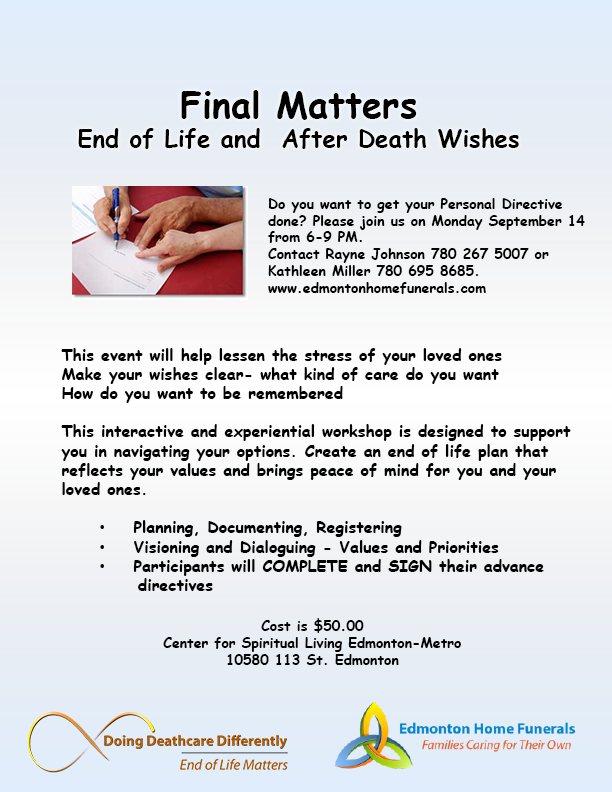 For 'Final Matters Advanced Care Planning' on September 14, 2015  register at
https://www.eventbrite.ca/e/final-matters-end-of-life-and-after-death-wishes-tickets-18154462486
'Home Funerals Preparation' workshop October 17th, 2015 see poster below…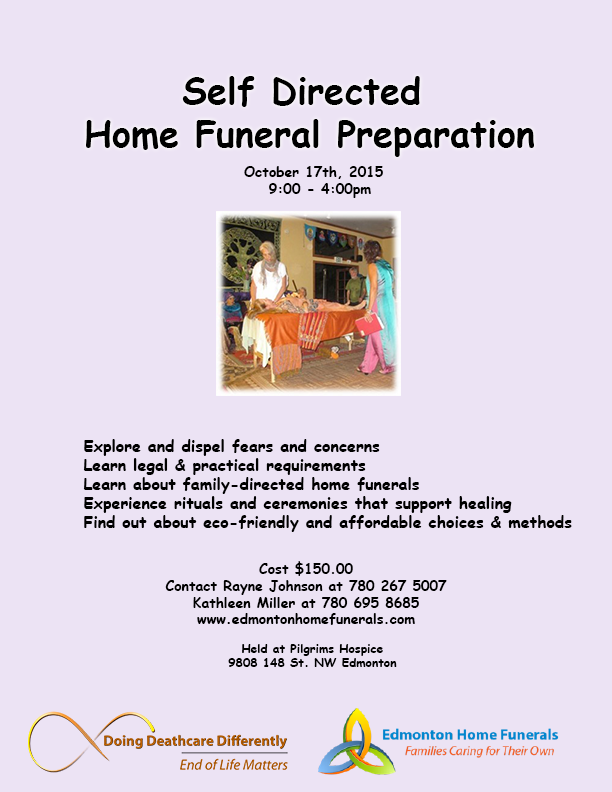 Register at… http://www.eventbrite.ca/e/self-directed-home-funeral-preparation-tickets-18155649035?aff=es2
Contemplative End of Life Care workshop…For Health Professionals and Family/Friend caregivers. Next workshop November  7, 2015.
November 7,2015.Contemplative Workshop-13 copy
Register at…Contemplative Practices & Palliative Massage for EOL
Next 'Death Cafe' TBA
Available to facilitate any of the above workshops.
Contact Rayne at 780-642-8703
If you would like to be notified of the upcoming workshops please register on this page.